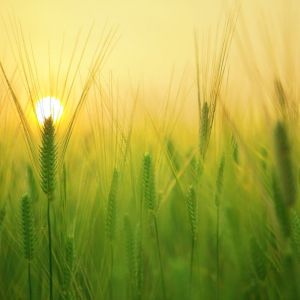 Here are three ways to make it through periods of forced transitions at work, specifically transitions that result from unexpected change being forced upon you.
I'm thinking specifically of transitions as a result of:
– A restructure that changes the composition of your team
– Redundancies that impact people you work closely with, but not you
– New management, where you get a new boss you've never worked with before
These can be times of heightened stress and uncertainty. So how do you protect yourself so that you can thrive during such times. Here are 3 strategies…
1. Keep things in perspective
Remember that change is constant. It can be planned, which makes it easier, or it can be unexpected and thrust upon you, forcing you to go down a path you had not anticipated.
As things around you change, consider how you can make the most of the new reality. Focus on how you would like the transition to work for you. Look for opportunities that are presenting themselves and how can you make the most of them.
Think of the lessons you're learning through the transition – the new skills you're gaining or what you're learning about yourself. What weaknesses are showing up for you and what you can do about them. What strengths are surfacing that you were not aware of and how can you build those up. Forced transitions are more often than not an unwelcome situation, but are also full of lessons for the future.
"If you change the way you look at things, the things you look at change." – Wayne Dyer
2. Let go
Periods of transition signal that it is time to let go of certain situations, circumstances, experiences, thoughts, habits, rituals and even people. This can be uncomfortable, even painful. But the sooner you can let go of how things are "supposed to be" and embrace "how things are", the easier the transition will be for you.
A useful strategy is to focus on finding the positive aspects of the "new way" and appreciating that instead of dwelling on the past.
"Cry. Forgive. Learn. Move on. Let your tears water the seeds of your future happiness." – Steve Maraboli
3. Upgrade your self-care
Protecting your wellbeing is paramount during periods of transition. Keeping yourself away from spiralling into negativity when fear, doubt and uncertainty pervade the workplace is a must.
Surround yourself with positive people who will lift you up. Seek the support of your close friends and if required, of professionals who will help you process your thoughts and feelings to shift into a more resourceful state of being.
You've heard it a million times before, and I'll say it again…exercise often and spend time outdoors in nature, in a state of gratitude.
Taking care of your mental, physical and emotional wellbeing during periods of transition is non-negotiable. Full stop.
"What lies behind us and what lies before us are tiny matters compared to what lies within us." – Ralph Waldo Emerson
If you're struggling with a current transition, email me for a laser coaching session to help you push through. Email me at info@thriveatwork.com.au